Building homes. Building hope.
Building Saint Louis.
Habitat for Humanity Saint Louis is part of a global, nonprofit housing organization that was founded on the conviction that every man, woman and child should have a simple, decent place to live. We are dedicated to eliminating substandard housing locally and work toward that goal with a comprehensive program in which hard-working St. Louis families invest their time into actually building, buying and owning a home. Our volunteers are also an integral part of our program. Each year, around 3,000 volunteers give their time and talent on the build site, in the ReStore, on a committee or in our office. Join our team as we work to ensure every man, woman and child in our community has a decent place to live.</</
Overview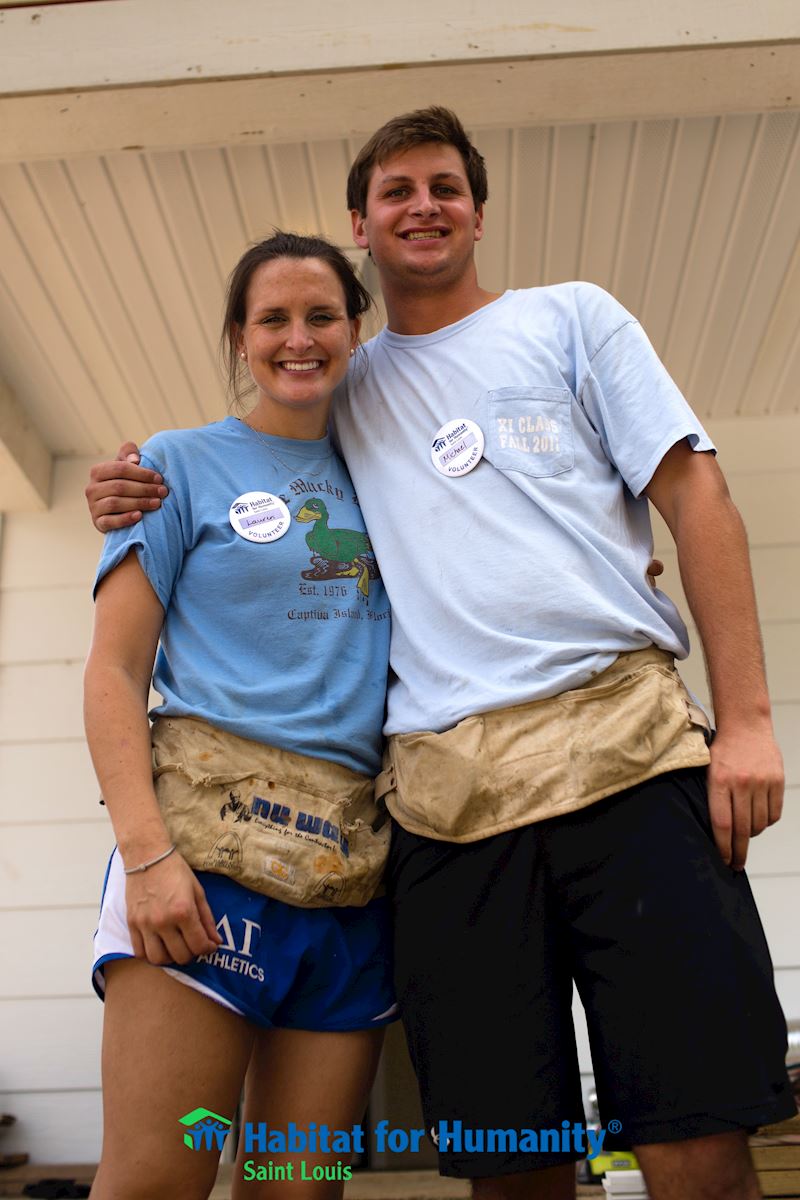 Thank you for your interest in volunteering with
Habitat for Humanity Saint Louis!

There are many ways you can get involved with us. Pound nails on the build site or process donations in the ReStore. Share your knowledge and experience while serving on a committee or even assist in our office. There are endless opportunities just waiting to be filled!
Do you want to learn more?
Go to Opportunity Descriptions to read about all the different ways we engage volunteers.
Are you ready to sign up now?
Go to Find an Opportunity to search for volunteer activities on a specific date or near a specific location.
Thank you so much for your interest. We hope to see you soon!
Connect
3830 South Grand Blvd.
St. Louis, MO 63118
(314)371-0400